Danica Patrick will "all but certainly" be in NASCAR in 2010, but won't give up Indy car racing and will limit next year's activity to the Nationwide Series and Trucks, according to a source very close to the situation.
Tony Stewart is the "star candidate" to be her partner and mentor in NASCAR, the source said, adding that Patrick's recent visits to Stewart-Haas Racing were much more than social — that she and Stewart were discussing a deal, and are close to one.  Tony Stewart is one of the most logical candidates to help her in the transition. He made the conversion in a very similar way. He has been very successful in Nascar now and most people don't even remember he raced open wheel!
I believe she thinks she can achieve good results in the cup series but by starting in trucks along with  the nationwide she will be taking smaller steps to achieve that goal. The things is the Nationwide series is no joke! The talent of drivers in that race are of a very high caliber! IF she can can get any wins in the Nationwide races then she will have a lot of respect going forward!
We hope she does well so some of these Sprint Cup racers can be bumped down a peg, too many
So I ask everyone in The Pump Fake Army when did this happen?
Kyle Busch one of the biggest losers on the Nascar Series just walking around the track looking like some kind of pimp with two random spandex chicks. Just another loser West Cost driver who tried other sports but realized he had nothing so decided to go race a car….
For this Kyle Busch you have been awarded….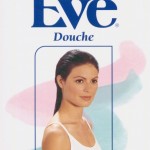 The Pump Fake Douche of the Week!